A Glimpse into The Father's Heart
Published in the December 2009 issue of Faithlink, the magazine of Faith Methodist Church
Which of you, if your son asks for bread, will give him a stone?
Or if he asks for a fish, will give him a snake?
If you, then, though you are evil, know how to give good gifts to your children,
how much more will your Father in heaven give good gifts to those who ask Him!


Matthew 7:9-11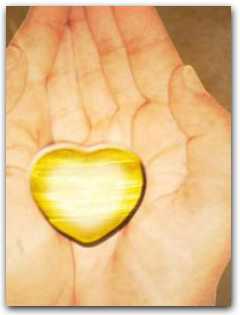 In the above Scriptures, Jesus encourages us to pray … to ask God, our heavenly Father. He argues by comparing earthly parents with God, the heavenly Father: If earthly parents (described as "evil") do not typically give their children disappointing or dangerous counterfeits in response to their requests then how much more will the heavenly Father who is pure goodness give gifts that are truly good to His children who ask Him.

As I compare my experiences as a father to the heavenly fatherhood, I had a glimpse into my heavenly Father's heart ... not that my fatherhood on earth is the original and God's fatherhood is the copy but that (sometimes) my earthly fatherhood is a minute reflection of His heavenly fatherhood.

I remember the joy and excitement when my elder son was born ... the numerous times I went to his cot and looked at him (even though he was fast asleep) ... and said, "You are my little prince. I love you."

Do you know that the LORD God is the One who made you and you belong to Him? You are not a mistake, not an unplanned accident. Psalm 139:13-14 says, "For You created my inmost being; You knit me together in my mother's womb. I praise You because I am fearfully and wonderfully made." You are special to God.

As the boys grew, they learned to talk. Their growing language skills made parenting more fun as communication now is two-way. They looked forward to me coming home to play with them. It gives me great delight to know that they desire my presence. The affections they displayed ... my elder son addressing me as "dae dae" and my younger son kissing me each night ... warmed my heart. I watched with amazement at their growth and development ... taking pride in my elder son's analytical and reasoning abilities and in my younger son's antics, songs, dances and his ability to spell.

Do you know that God desires you to talk to Him? Proverbs 15:8 says, "… the prayer of the upright pleases Him". When was the last time you talk to God? He is waiting for you. Go to Him. Tell Him what is in your heart.

There is joy and there is pain ... pain and grief at my sons' disobedience and stubbornness. When they were young, I had the might to force them into submission but that submission would be no joy to me. What I desire is their love demonstrated in voluntary obedience. It hurts me that I have to discipline them but I must because they are my sons. I am committed to them for life; nothing is going to change that relationship. But what do you say to a son who shouted, "I hate you!"?

Through all these, I had a glimpse into God's heart … my heavenly Father's grieving heart … when I rebelled and sinned against Him. Psalm 78:40 says, "How often they rebelled against Him in the desert and grieved Him in the wasteland!" Hebrews 12:6-7 says, "… the Lord disciplines those He loves, and He punishes everyone He accepts as a son … For what son is not disciplined by his father?" I look back to my life and see many instances of God's love … how He does not give up on me, patiently urging me to return to Him. He cares.

Do you hate your father … your earthly father or heavenly Father? Are you angry that he did not give you what you want? Jesus said that earthly parents do not typically give gifts that would hurt their children. The flip side is that they would withhold that would hurt … that which are not good. You may argue, "They do not know what's good for me, I do!" I acknowledge that human parents have flaws. Unlike the heavenly Father, we do not have all wisdom nor 20/20 foresight but we would withhold that which is detrimental (in our judgment) to the good of our children.

In the story of the prodigal son (Luke 15:11-32), the younger son wants his inheritance early – effectively saying to his father, "I wish you were dead." His father grants his request, probably not at first instance but after many repeated insistence.

There had been instances where my sons' planned courses of action were unwise (in my judgment). Figuratively, I see a big hole in front of their path. Frantically, I draw their attention to it … Hole! Hole! Big hole ahead! Watch out! But they keep walking towards it. I step in front of them and ask, "Do you see the hole?" Their responses: "What hole?" or "Duh! Don't worry, I won't fall in. Anyway, it's not very deep." They are now too big and strong for me to hold them back. Moreover, I must respect their choices in life. What can I do but to pray that they indeed would not fall in but if they do, they would not be badly hurt. I think that is probably what the father in the story did and how he felt before giving his younger son his share of the inheritance … warning him of the dangers and praying for the best.

Again I see in my own life the many times when I was about to sin, God brought events and/or people to break the process of temptation. Their timing is too much of a coincidence; these disruptions can only be the hand of God. Of course, there were times when I chose to ignore these good disruptions and sinned against God.

The younger son in the story takes off and squanders all the money on loose living … partying, drinking, gambling and sleeping around … things which would probably scar him for life. He is reduced to tending pigs (which are considered "unclean" according to Jewish tradition) and almost eating the pigs' swill. Finally, he decides to return to his father.

The father saw his younger son while the latter was still a long way off. Was that a coincidence? He was probably pining and waiting for his son's return. The father ran, embraced and kissed his son. This is the love of a father for his son. A son is a son forever; nothing a son does will ever change the love of a father. Likewise, God is waiting for your return. This is the heart of God, our heavenly Father. Go back to Him. He loves you.

If you are a believer who has turned away from the LORD and now realized the foolishness of running away then know that God wants you to be restored to Him far more than you will ever want to be restored. His heart has been breaking ever since you left and He has been waiting for you to return to Him in humble repentance, He will gladly receive you.

… a broken and contrite heart, 
O God, you will not despise.
                                         Psalm 51:17

If we claim to be without sin, 
     we deceive ourselves and the truth is not in us. 
If we confess our sins, 
     He is faithful and just and will forgive us our sins and 
     purify us from all unrighteousness. 
If we claim we have not sinned, 
     we make Him out to be a liar and 
     His word has no place in our lives.
   				      1 John 1:8-10

If you do not have a relationship with God then you need to know that you can never outrun God's love. No matter what you have done, He is willing to take you into His arms and love you with a perfect Father's love. He only asks that you humbly come to Him, on His own terms, through faith in Jesus Christ.

"… to all who received Him, to those who believed in His name, 
He gave the right to become children of God"
                                                                      John 1:12

Pray and believe …

Lord Jesus, I need you. I am tired; tired to be good enough to make up for my past wrongdoings.  
Thank you for dying on the cross for my sins.  I receive you as my Saviour and Lord.  
Thank you for forgiving my sins and giving me the privilege of calling God as my Father.  Amen.




Main Page | Knowing GOD: is it possible? | A Glimpse into The Father's Heart (733 KB)