"Dad, I pick up a bad habit from you!" That was what one of my sons told me a couple of months ago. That habit seemingly is my irritability ... shown on my face and in my tone of voice. Then about a month later, I had a conflict with my other son. I had weighed my words carefully so as not to pass judgment but my wife told me that my facial expression communicated a different message and she added that this son is sensitive to my body language. I believe that I was correct in my assessment of the situation but of course, my son would dispute that. What do all these have to do with "gentleness"?
In Galatians 5:22, "gentleness" is translated from a word that means "kindness" or "usefulness" i.e., morally, excellence (in character or demeanor). First and foremost, gentleness is a heart attitude (1 Pet. 3:4) and this inner quality is evident in a person's words and actions. His words are kind and soothing (c.f., Prov. 15:1). His actions towards others are kind and humble, considering others as more important than himself. Jesus is our example; He is gentle and humble (Matt. 11:29).

Gentleness begins inside of us and flows out to others even when we think we are or when we are in the right.

Alan S.L. Wong
Gentleness begins inside of us and flows out to others even when we think we are or when we are in the right. The Bible will attest to that. "Brothers, if anyone is caught in any transgression, you who are spiritual should restore him in a spirit of gentleness." (Gal. 6:1). "And the Lord's servant must not be quarrelsome but kind to everyone, able to teach, patiently enduring evil, correcting his opponents with gentleness." (2 Tim. 2:24-26). "But in your hearts honor Christ the Lord as holy, always being prepared to make a defense to anyone who asks you for a reason for the hope that is in you; yet do it with gentleness and respect." (1 Pet. 3:15). My rightness is no excuse for my irritability.
I am a careful and controlled person. Yes, I do get upset but my reaction is always triggered by others (read,
family members
). I love my wife and play many supporting roles to her and one of these is IT support. However, I get upset when she is slow in finding a file on her computer, when I had to format a messy document or do what I deemed as "inefficient". She had told me many times, "Please, be patient with me." But I have not seen "irritability" as my problem ... it is my "justified reaction". But in the light of the above Scriptures, I have to conclude, it is my problem. I am responsible for my actions ... and reactions. Like gentleness, irritability begins in the heart but it manifests itself in words and actions that are the opposite of gentleness.
I seek to honour the LORD. As a parent and a teacher, I subscribe to 1 Cor. 11:1 which states, "Be imitators of me, as I am of Christ." But my son's comment that he picked up the bad habit from me is humbling. That day, when I had the conflict with my other son, my wife added, "I bear with your irritability all these years but each time your irritability causes great distress in me." I did not realize that my behavior is having such a devastating impact on my dear wife for so long.
Gentleness is like a strong horse
with its power in check by its rider.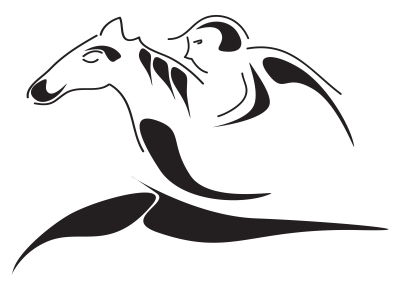 Through the years, I have become easily irritable. Irritability is embedded in me and will not be easy to extricate. Nevertheless, I resolve to allow God to work in me to bring forth this character in my relationship with others. I will continue to walk in the Spirit, keeping in step with God's word and His promptings and trust Him to transform me ... slowly but surely ... into a gentle man. It has been said that gentleness is "strength under control". I like to add to that ... under control "of the Holy Spirit". Will you offer a prayer for me?