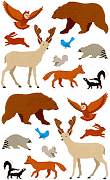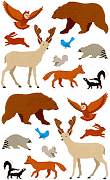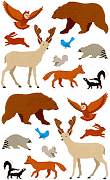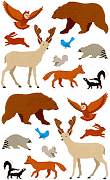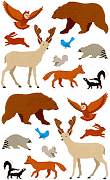 Most of us have the collecting instinct. That is why we have to keep certain objects just for the fun of it. Many children collect stamps, stickers, coins erasers and cards.

My hobby is collecting stickers. It is also one of the most popular hobbies among children. Children can enjoy this pastime because it is not an expensive hobby. I started collecting stickers since I was four years old. My hobby began through the influence of my neighbour, Wilfred. One day when I was playing in his house, he showed me his stacks of sticker albums. I was amazed to see so many colourful stickers of all shapes and sizes. He gave me a few pieces from his collection. My interest in stickers started from that day.

I kept my first set of stickers in a scrapbook but my subsequent collections were kept in beautiful boxes. I was quite reluctant to paste them on sticker albums which my mother has bought for me because I think some of the stickers could not be removed easily when pasted onto the albums. By keeping the stickers in boxes, I can exchange some of my stickers with my friends conveniently without damaging them.

Ever since my family members came to know of my interest in stickers, they will buy stickers for me whenever they come across nice ones. I love those stickers from my auntie who is an air-hostess. She bought them from different countries around the world. Some of the unique ones were from the airline that she is working for.

During me free time, I will bring out all my lovely collections, lay them on the ground and admire them. I really enjoy doing this as it will help me recall who gave them, where and when I got them.

Some of my friends are jealous of my collections as I will not exchange my unique stickers with them. Unfortunately, Wilfred shifted away a few years ago and we had lost contact with each other. Otherwise, I would love to share my collections with him. I must really thank Wilfred for his little gift which started my hobby.