Primary school - 5 years
Lower secondary - 3 years
Upper secondary (academic/vocational/teacher-training) - 3 years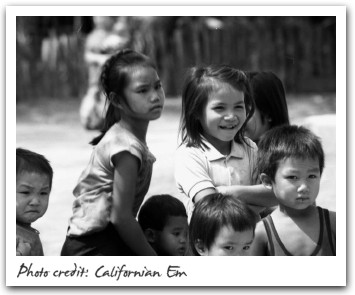 Most Lao children go to primary school. Enrollment is higher in urban areas than rural farming communities where children are expected to help out in farming or other livelihood activities. Secondary education is concentrated in the provincial capitals and some district centers. Very few children go on to secondary schools.

68.7% of the population (age 15 and above) can read and write (2001 est.). However, many newly literate adults lose much of their proficiency after a few years because few reading materials are available, especially in the rural areas. Although more school texts and general magazines are being printed, poor distribution systems and budgetary constraints limit their availability throughout the country.