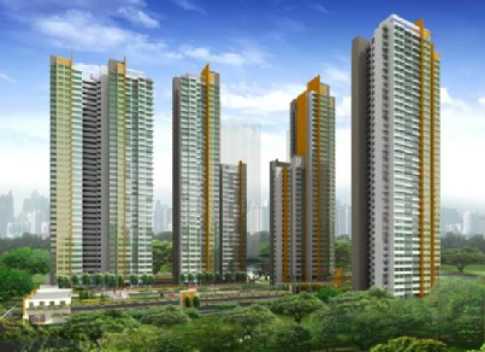 Prelude
Our second home will be a brand new 5-room HDB apartment (Singapore public housing) located at Kim Tian Green. It consists of three bedrooms, one living room and one dining room.
The interior decoration for our second home will be ...
determined by the way each member of our family lives, our habits, interests and values



Here is an example of how the way we live determines our home decoration. We usually have our meals (typically takeaway home-cooked meals) at the coffee table in front of the TV. I remembered our first dining table in the US - an upside down carton box. Back to our first home, our 3-room apartment did not have space for a dining table and chairs. Moreover, the sofa in the living room is more comfy so we eat at the coffee table and never feel the need for a dining table.
Do I want to change that in our second home? We talk during our meals besides watching TV and conversations around the coffee table tend to be more casual. In other words, having meals at the coffee table work for us. Moreover, I need a home office but there just isn't sufficient space for another desk in the master bedroom as provision must be made for wifey's desk. So there will be no dining table but a desk in our new living room.

My elder son does not think our second home will have everything new because he knows that I am a karang guni man (Singapore's rag and bone man). My present desk was a slimy dining table, discarded at the foot of a nearby block. I painstakingly scrubbed, degreased and repaired it. None of the 3 fans in our home was purchased; all were picked up from the neighbourhood. My elder son called one of the fans "a monster" because it was put together with parts from different fans.
Quite a few other items in our first home were discarded items - a shoe cabinet, a metal coat tree stand, a metal trolley, a display cabinet (now used as a TV console), a 3-seater, two side tables, two small bookcases, three big plastic boxes on rollers and four chairs - all usable!
Since I am the designer, my value system will influence our home decoration. I am likely to move some of the already-owned items to our new home but they will be refurbished to fit with the new furniture. This action is likely to save me a bundle.



inspired by decorating websites and magazines
To get my creative juices flowing, many hours were spent browsing decorating websites and magazines and visiting Ikea showroom to look at the different product lines and items, for design ideas and solutions - narrowing down what are beautiful, practical, easy to maintain and most importantly what I like.

My favourite sites are
One designer's tip that I found useful is to create visual interest - the wow factor - and to keep the eyes moving around the room from one focus to another. The first thing, I decided is to go bold (but not wild) with colours; no more shades of white in my new home. The apple white in our first home looks refreshingly beautiful on the paint chip in the colour catalogue but when painted on the walls, it looks washed out, leaving you with a blah feeling.
Another tip gleaned is that design elements - colour, pattern and texture - should be present in any room. Well, we will see if I can incorporate all three into the decorating.

limited by our financial resources and Ikea furniture

The first part is a no-brainer but why limit myself to Ikea? Well, I love Ikea furniture for their varied and beautiful designs and modular components.
Nevertheless, I do not want my home to look like an Ikea showroom. Ikea furniture will be mixed with already-owned items --- items that are filled with stories and memories --- to create an eclectic yet contemporary lived-in look in the living/dining room.
I have also decided to limit myself to "decorating" the existing layout i.e., there will be no structural or architectural change to the walls and ceilings. I did not want the hassle, dust and extra resources involved with "redesigning".

What's the final outcome of my decorating?
You have to wait and see. The completion date for the replacement flats is estimated to be around the third quarter of 2011 or the first quarter of 2012.