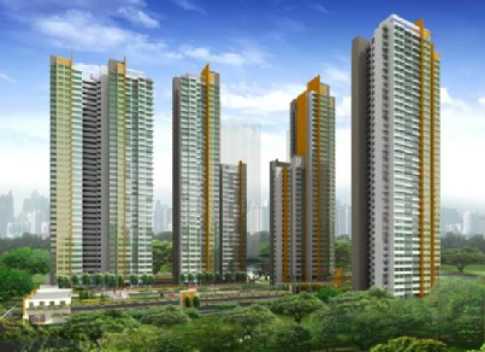 Service Yard aka Laundry Room
Based on the floor plan, I had grand plans for the service yard ... a washing machine and a couple of tall plastic sheds but in reality, the service yard is small. Moreover the huge pipes, the protruding drainage pipe for the washing machine, the ramp at the entryway for wheelchair access, the ceiling-mounted retractable clothes drying rack and the kitchen's louvered windows threw my plans out of the window.
So now, it has the following:
A top-load washing machine

A movable clothes rack is to facilitate the immediate hanging of clothes after ironing. The (hanging) ironed clothes can be rolled into the different rooms for distribution into the appropriate wardrobes.

A galvanized steel cabinet (with polyester powder coating) stands on the floor and is used for storage of laundry detergents, fabric softener and floor cloths. The (Josef) cabinet is quite versatile with two adjustable shelves and the door can be mounted with the opening to the right or left.

A plastic crate for hangers

Several pails
Note: All items except item #3 are from my previous apartment.
The iron and ironing board are stored in the household shelter.
What Others Say: Over to you, send me your comments. Thanks.