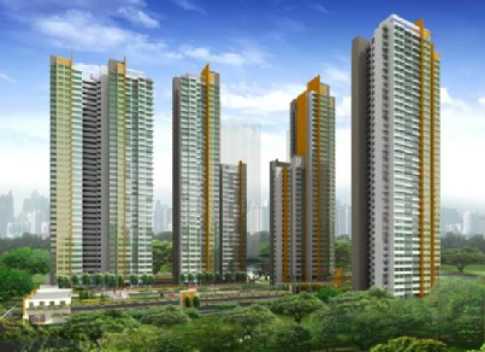 Retro Cabinet castaway
History: My former neighbours (in the unit facing my previous apartment) was about to discard the display cabinet when I happened to open my door. I love solid wood furniture so I asked for it. They were only too glad to give it to me as this saved them the arduous task of carrying that heavy thing down four flights of stairs.
The mirror was part of a used chest of drawers that was given to me when I was a student in the United States. They were shipped back when I returned to Singapore in 1992. The chest of drawers is long gone but the mirror is still good and I kept it till now. The mirror is now mounted on the display cabinet and they seem to go together.
Originally wanted to refurbish them but decided to leave them in their distressed condition to save costs.
What's In: The display cabinet now holds two tea sets: my mother-in-law's and ours that we bought when we married.
What's On: (1) Two wooden horse head bookends with one wearing a headphone (2) A budget flower vase
What's Nearby: (1) Retro single chair (2) Retro Side table
What Others Say: Over to you, send me your comments. Thanks.