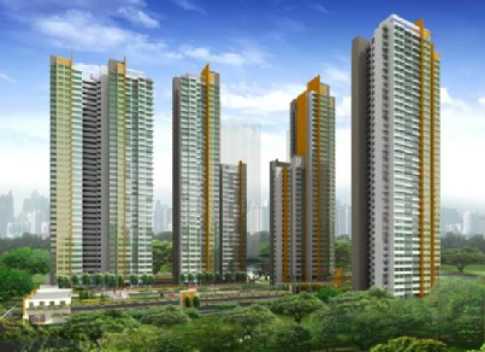 Household Shelter aka Storeroom
Proudest Recycling Effort: 20-year-old Billy bookcases
I had been wondering what to do with the Billy bookcases in my previous apartment ... too good to throw away but how do I fit them into the decor of the new apartment?
Well, you guess it ... they are in the household shelter but how many? Five bookcases arranged in U-shaped layout ... jam-packed with barang barang (i.e., personal things) ceiling high.
Proud DIYs:
Pink flower decal stickers
Originally, I wanted to stick them onto the outside of the household shelter door but my wife said that it would spoil the kitchen decor. She suggested that I stick it onto the inside of the door and it turned out to be an excellent idea.

Retro wall clock
The badly tarnished clock was from my parents' place and was to be replaced with a brand new one. It's still working so I asked for it. I dismantled it and sprayed the rim and casing ... gold and white. It is then mounted onto the ventilation sleeve of the household shelter. My mother was surprised by its transformation and said that it looks better than her new clock!
What Others Say: Over to you, send me your comments. Thanks.